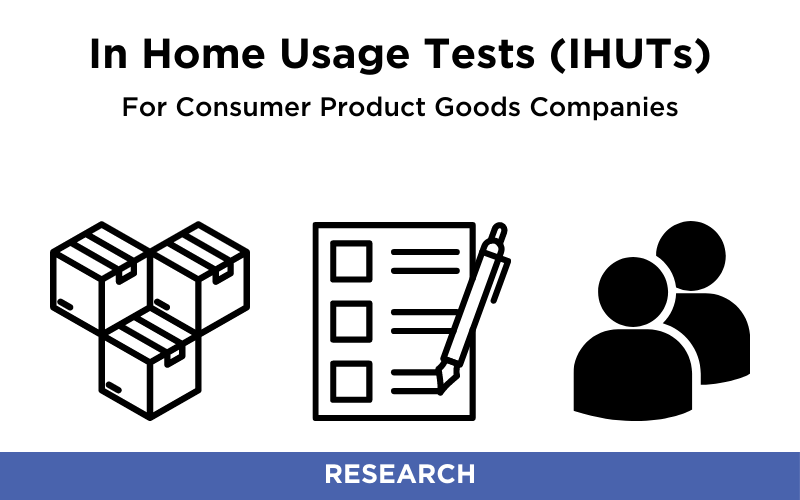 If you have run an In Home Usage Test (IHUT) before, you know that it can be hard to find panelists you can depend on. 
That is why most sample providers will promise only a 40-50% re-contact rate.
At ROI Rocket, our panelists love testing products, and love sharing their opinions.
So much so that we can promise a staggering 70-75% re-contact rate. 
Don't believe us? Here are a few recent examples of our work.
Women's Bras IHUT
Recently we had an IHUT for women's bras. Of 66 panelists who were invited to the re-contact survey, 63 completed.
That's a re-contact rate of 95.5%.
Toilet Paper IHUT
On an IHUT for a toilet paper product, of the 178 panelists invited to the re-contact, 168 completed.
That's a re-contact rate of 94.4%.
Larger IHUT
We don't just get a lot of completions on our small IHUTs – our re-contact rate remains well above standard on our large IHUT panels as well. 
On an IHUT for coffee grounds, we had 1180 recruits and an over 80% re-contact rate.
The ROI Rocket Promise
We can't always hit these numbers. 
But we can promise you a 70-75% re-contact rate – which is well above the industry average. 
Why does a good re-contact rate matter for your IHUT testing? It means that you can:
Trust the sample
Spend less on product and postage
Spend less on recruitment
Simply put, better panelists mean better data and more cost effective research.
In-House Fulfillment
What's even more cost effective? 
We offer in-house fulfillment to get your products where you need them to go.
We can handle all of the product logistics so you do not have to – from procuring product, to storing it, to de-branding it, to repackaging it. We can get your product to panelists. 
Work With An Expert Partner
Our team has decades of experience in market research, and we promise the white glove customer service that you deserve.
Whether or not we have worked with you before, we can help you run a successful IHUT to reach your goals.
If you need anything, just click here to reach out for a free consultation.